Dear Reader,
This first edition of the IPRC Climate produced in electronic form continues our

printed newsletter

, published from 2001-2014. It is designed to be an efficient way of keeping you in touch with the research and developments at the IPRC. I hope you enjoy reading it.
Kelvin Richards, Director
Your comments and any suggestions to improve are much appreciated.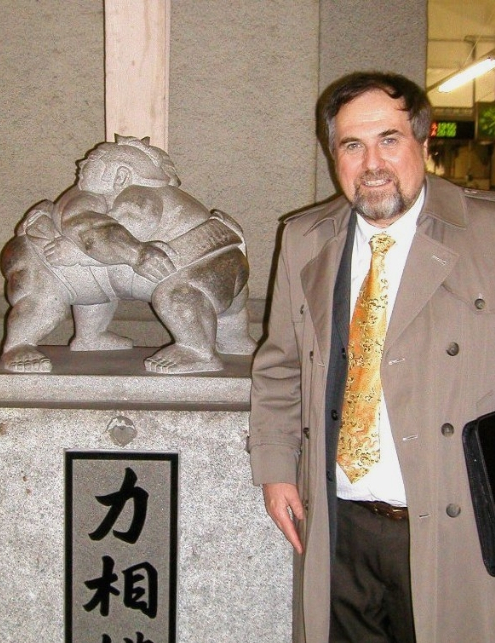 IPRC Director Kevin Hamilton retires
IPRC Director Kevin Hamilton retired in July 2014. Hamilton had joined the IPRC faculty in 2000 with a joint appointment in the Meteorology Department, which he chaired from 2004 to 2007. As IPRC interim Director from 2008 to 2009 and Director from 2010, Hamilton dedicated himself to the growth of the IPRC into a climate modeling and diagnostics powerhouse. IPRC now enjoys worldwide recognition as illustrated by the recent visit of former Vice President Al Gore.
Receiving his PhD in geophysical fluid dynamics in 1981 from Princeton University, Hamilton has had a distinguished career, with over 100 refereed journal publications and awards that include the Meisinger Award of the American Meteorological Society (AMS), AMS Fellow, and the Jule Charney Lectureship of the American Geophysical Union. Hamilton has served the science community with journal editorships and numerous committee memberships. For pictures of Hamilton at the IPRC; the retirement festivities.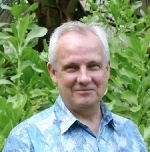 Welcome IPRC Director Kelvin Richards!
As of July 15, 2014, Kelvin Richards is our IPRC director. Richards joined the IPRC faculty in 2002 with a joint appointment in the Oceanography Department, which he chaired from 2010 to 2013. He received his PhD in oceanography from the University of Southampton in 1978, and his research has focused mostly on how ocean stirring and mixing affect the dynamics of Earth's environment.
Richards has published numerous papers on ocean dynamics and observations and on modeling ocean processes. He has served on international scientific committees and recently led the international research program "Mixing in the Equatorial Thermocline." He now continues his observational program, participating in research cruises of the R/V Mirai (JAMSTEC) and the R/V Falkor (Schmidt Ocean Institute) to the equatorial Indian and Pacific Oceans.
Honolulu, December 10, 2014
Climate-change challenges for Congress
Why has U.S. Congress been so challenged in addressing issues of climate change over the last decade? This was the gist of the talk titled "The Politics of Climate Change in Washington DC: 'Debates' about the science, confusion about the impacts, and ideological battles" by former White House staff and IPRC postdoctoral fellow... MORE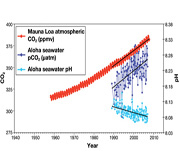 Honolulu, December 4, 2014
Making decisions under the shadow of uncertainty
"..we will have to teach…decision makers about making decisions under the shadow of uncertainty," says IPRC's Axel Timmermann in a Hawaii Business Magazine article. "If we knew there was a 10 percent probability that by the end of the century sea level was going to rise nine feet..." MORE.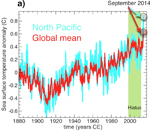 Honolulu, November 13, 2014
Warmest ocean ever recorded!
"This summer has seen the highest global mean sea surface temperatures ever recorded, exceeding temperatures of the record-breaking 1998 El Niño year," IPRC's Axel Timmermann says. How has this happened? Read New Scientist, Science Daily, Washington Post; listen to HPR and ABC Radio Australia.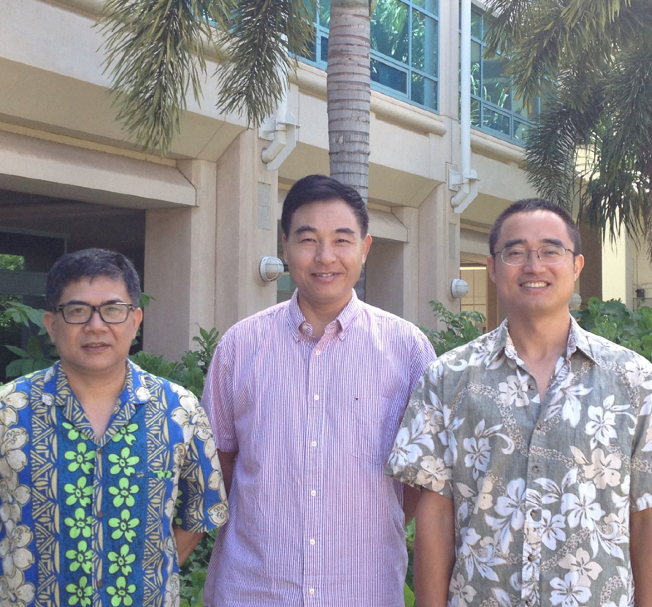 Honolulu, October 9, 2014
Climate projections for Pacific Islands coming soon
Weiguang Meng, specialist in modeling convective rainstorms linked to organized weather systems, joined Yuqing Wang's IPRC group on dynamical downscaling of climate models to help develop climate forecasts for the Pacific Islands. The project is funded by the Pacific Islands Climate Science Center. MORE.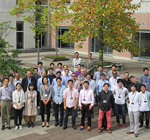 Aizuwakamatsu, October 2-3, 2014
IPRC scientists share advances in climate modeling and observation
Latest advances in high-resolution climate modeling and observation were the focus of Perspectives in Computational Climate Sciences and the 7th OFES International Workshop, held in October in Japan. Topics included severe weather forecasting, the effect of explosive cyclones on the ocean MORE.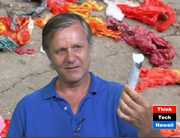 Honolulu, September 15, 2014
Plastic, plastic everywhere!
Jan Hafner talked with Code Green host Howard Wiig about "Plastic, Plastic Everywhere!" Hafner was invited to the show because of his and Nikolai Maximenko's work on the IPRC Tsunami Debris Model. View talk show.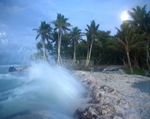 Honolulu, August 4, 2014
Why Pacific climate changed
Contrary to climate model projections, observations show that in the last decade Pacific trade winds strengthened, the eastern Pacific cooled, and sea level rose in the western Pacific. A team of IPRC, UH and Australian scientists solved the mystery. More in Nature Climate Change, press release, Science 2.0, WikiNews.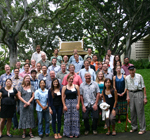 Honolulu, July 22-23, 2014
How Hawaii ecosystems may respond to climate change
How global climate change will alter regional climate and its natural environment was the focus of the workshop Regional Climate Change and Environmental Response in Hawaii, which connected physical global climate science with the biological sciences. MORE.
We invite you to visit us on our website:
http://iprc.soest.hawaii.edu
International Pacific Research Center · University of Hawaii at Manoa · 1680 East-West Rd. · Honolulu, Hi 96822 · USA
Copyright © International Pacific Research Center, All rights reserved.